Instant Noodles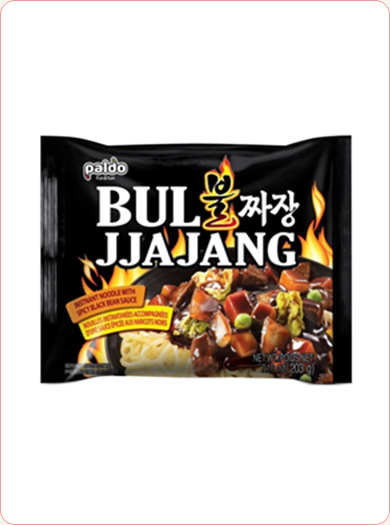 SPECIFICATION

(203g×4)×8

BOX DIMENSION

380×320×250

CBM

0.0304
LOADABLE QUANTITY
(C/T)
20'
900
40'
2,300

SHELF LIFE

12 MONTHS
Really spicy Jjajang sauce in it
This product contains premium sauce in the retort pouch which makes it easy to cook and eat.
Boil 600ml(About 20oz.) of water. Put Noodles and Flakes.
Cook for 4mins and 30sec, And stirring occationally.
Remove from heat. Drain the water and leave 5 tablespoons of water.
Add Jjajang sauce mix well with noodle and serve.